Posts for tag: sedation dentistry
By East Rock Dental, LLC
June 01, 2020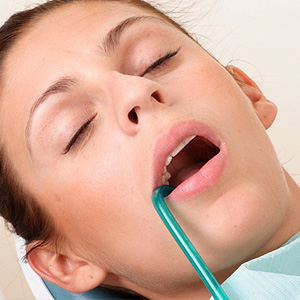 Dental visit anxiety is a serious problem: Half of all Americans admit to some level of dental fear, while 15% avoid dental care altogether due to acute anxiety. The harm this can cause to dental health is incalculable.
But dentists have a number of sedation techniques that can relax anxious patients and allow them to receive the care they need. Although often used together, sedation is slightly different from anesthesia, which aims to deaden pain sensation. The aim of sedation is to calm the emotions and state of mind.
Sedation isn't a new approach: Physicians have used substances like root herbs or alcohol to relieve anxiety since ancient times. Modern dentistry also has a long history with sedation, dating from the early 1800s with the first use of nitrous oxide gas.
Modern dental sedation has expanded into an array of drugs and techniques to match varying levels of anxiety intensity. At the milder end of the scale are oral sedatives, taken an hour or so before a dental appointment to produce a calmer state. This may be enough for some patients, or it can be used in conjunction with nitrous oxide.
For those with more intense anxiety, dentists can turn to intravenous (IV) sedation. In this case, the sedative is delivered directly into the bloodstream through a small needle or catheter inserted in a vein. This causes a quicker and deeper reaction than oral sedatives.
Although similar to general anesthesia, IV sedation does differ in significant ways. Rather than unconsciousness, IV sedation places a patient in a "semi-awake" state that may still allow them respond to verbal commands. And although the patient's vital signs (heart rate, breathing, blood pressure, etc.) must be monitored, the patient doesn't need breathing assistance as with anesthesia.
There's one other benefit: The drugs used often have an amnesic effect, meaning the patient won't remember the treatment experience after recovery. This can be helpful in creating more pleasant memories of their dental experience, which could have its own sedative effect in the future.
Whether oral, gas or IV, sedatives are a safe and effective way to calm dental fears during treatment. That could help someone with anxiety maintain their oral health.
If you would like more information on reducing dental anxiety, please contact us or schedule an appointment for a consultation. You can also learn more about this topic by reading the Dear Doctor magazine article "IV Sedation in Dentistry."
By East Rock Dental, LLC
October 31, 2016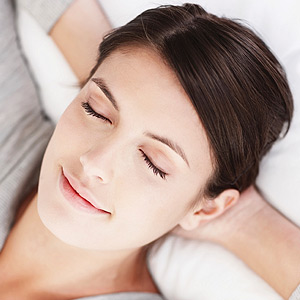 Eliminating pain and discomfort is one of our major objectives during dental treatment. To that end, our profession has developed a number of anesthetic drugs and deliveries that ensures your experience in the dentist's chair is as pain-free as possible.
But there's another experience many people have with dental care that's different from physical discomfort — emotional anxiety. These negative emotions can range from nervousness about a procedure to extreme fear. Very often the patient has no control over these emotions — they've become imbedded from earlier experiences or the influence of others.
Although each can influence and heighten the other, anxiety and physical discomfort are different and require a different approach. Physical pain and sensation is eliminated through anesthesia, either locally through topical application or injection or generally through intravenous medication that renders a person unconscious. Anxiety, on the other hand, requires first building a trustful relationship with an understanding dentist. But it may also call for certain drugs that sedate — promote a feeling of relaxation — rather than numb sensation.
We've incorporated a number of sedative medications in dentistry like Valium or Ativan that work well to reduce anxiety before and during treatment. Many are taken orally, usually just before scheduled treatment, and they dissipate from the system quickly afterward. Some medications also have "amnesic" qualities, meaning you won't remember anything or little at all about the treatment period. This can be helpful in amassing positive treatment experiences that may diminish negative feelings you've developed about dental treatment.
It's important, though, to find the right types of medication that work well for you. For that reason we'll take a thorough medical history, including prescription or over-the-counter medications and supplements you're taking and any medical conditions you may have. It's also important to discuss your diet (certain foods can inhibit the action of some sedatives) as well as if you use tobacco or regularly drink alcoholic beverages.
Taken properly, oral sedation can effectively reduce your anxiety during treatment. As a result, it will be much easier and pleasant for you to receive the care you need for a healthy mouth.
If you would like more information on reducing anxiety during dental treatment, please contact us or schedule an appointment for a consultation. You can also learn more about this topic by reading the Dear Doctor magazine article "Oral Sedation Dentistry."